In pictures: The novel coronavirus outbreak
|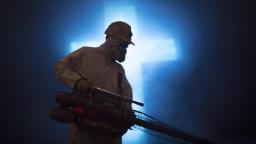 Updated 8:26 PM ET, Thu April 16, 2020
The novel coronavirus is spreading across the world.
The illness was first reported in late December in Wuhan, a city of 11 million people in central China's Hubei province. It has now found a foothold on every continent except for Antarctica, and many countries have declared a national emergency.
The World Health Organization declared it to be a pandemic, the first since the H1N1 flu in 2009.
Coronavirus symptoms can look like a common cold or flu. But for those with a weaker immune system, the virus could cause more serious illnesses like pneumonia or bronchitis.