Coronavirus: Care home deaths 'starting to decline'
|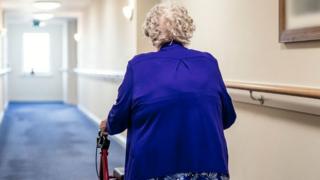 The number of deaths linked to coronavirus in care homes in England and Wales has fallen, figures show.
The Office for National Statistics analysis showed there were 2,423 fatalities where the virus was mentioned on the death certificate in the week ending 1 May.
That is down from nearly 2,800 the week before.
More than 8,300 deaths in care homes have been linked to virus since the epidemic started.
The number of hospital deaths have been falling since the second week of April.